In this article we are going to discuss about Trillion Dollar Metaverse for Shiba Inu Coin. So, stick to the end because Today's article is full of major updates.
Shiba Inu Bounced back with a massive gain of over 14% in the last 24%. As the Shiba Inu squad prepares to go into the trillion-dollar metaverse, a massive Shiba Inu burn is on the way.
What this metaverse is?
How this will help Shiba inu to hit an all-time high in this ending year?
What is the new listing that happened today for Shiba Inu?
These questions will be answered today. Further, 
We will also discuss how Robinhood is facing intense pressure to list Shiba Inu.
Disclaimer: The information contained in this article is provided mainly for educational purposes and should not be considered as financial advice. Before making any investment decisions, do your research and consult with your financial advisor.
---
Trillion Dollar Metaverse for Shiba Inu Coin
Before moving to the topic, let's quickly check how Shiba Inu is performing today. After a continuous downfall, The live Shiba  Inu is trading at a massive gain of over 14% in the last 24 hours.
One Shiba Inu  token is worth 380 satoshi units with 24-hour trading volume of 2,300,000,000 dollars. 
The current CoinMarketCap ranking is number 13,  with a live market cap of $21,000,000,000 dollars.
What new listing do we get today?
How price of Shiba Inu reacted to this?
One of the biggest crypto exchanges, Kraken listed Shiba Inu on its platform. Kraken's listing of Shiba Inu on its platform seems to be putting extensive pressure on popular crypto trading app Robinhood.
We all know that Robinhood is way too behind and is facing intense loss with this delayed listing. Responding to a question from Dan Roberts, Editor-in-Chief of Decrypt.
Robinhood COO Christine Brown said the trading app wouldn't talk about listing the "Doge Killer."However, after Kraken unexpectedly listed Shiba  Inu, Shib fans can't help but wonder whether 
Robinhood will cave into the pressure and finally list the coin. In early November, Coinmomo, a site that offers crypto trading analysis, hinted at the possibility of Robinhood listing Shiba Inu.
But, shortly after, the claims were kicked to the edge. Christine stated that Robinhood's strategy "is a little bit different than a lot of the other players out there who are just racing to list as many assets as possible right now."
It is however unclear whether Robinhood will sustain the pressure mounting on them from Shib enthusiasts. The coin has had many of its supporters come out asking for its listing. 
Presently, there's a petition on Change.org asking Robinhood to list the coin. This petition has over 544,000 signatures and counting.
Even so, supporters of the dog-meme coin are still on a social media craze. Shytoshi Kusama, Shib's project lead even went a step further to retweet a tweet that suggested that Shiba Inu's listing on Kraken will force  Robinhood to list the coin before the end of 2021.
What do you think about this?
Will Shiba Inu  be listed on Robinhood by end of this year?
Do share your thoughts in the comment section down below.
Moving further to a massive burn project for Shiba inu that is almost here.
Shiba Inu has a real focus on blockchain gaming in a watershed moment supposed to greatly reduce the number of tokens in circulation, boosting the price to heights. As per Lead developer Shytoshi, developers are very much serious about this metaverse multiplayer gaming. 
He termed this as the "future of gaming" was poised to be a game-changer in the industry. Although gaming is not an entirely new thought according to Kusama who disclosed that the thought had already been envisioned by Shiba Inu's founder Ryoshi, it was not until now that the team had started seriously considering bringing the idea into life.
On this note, the team had sought the help of building AAA games with the help of celebrated game developer and former Vice President of Technology at Activision, William David Volk.
"I am honored to be working with an amazing team on what will become one of the most significant games of all time."

Said William David Volk.
Through a Non-Disclosure Agreement signed between  the parties last month, Kusama noted that it was the only sure way to create a figure game that  is worthy of "FriendShibs" while giving the team a competitive advantage over all the other  gaming, "metaverse", and NFT system clones.
Sounds Interesting right? Every Shiba army member is eagerly waiting for this launch.
According to Shytoshi Kusama, the first version of the Shiboshi game will be built by a group of developers and consultants led by William and shall be available primarily for the mobile platform.
He also mentions that, once completed, the first blockchain-based game will be exclusively licenced to Shiba Inu's decentralised team for usage on Shibarium, a layer-2 network in development that is expected to significantly reduce nominal fees for services, games, and products produced on it.
It is also expected that the fees generated from the games in-app purchased will provide opportunities for Shiba Inu and Leash burns, positively impacting the token's value.
While Kusama isn't totally sold on Meta's concept of the metaverse, considering the recent Facebook privacy issues, the idea of a virtual universe fascinates him.
"I believe for a "metaverse" to be more than a bent infinity symbol,  and way to extract your data, it must provide  real value to users and to do so requires a certain foundation that is built prior to  the release of the technology," he says.
At the request of Guardians of Shib, he hints at The Shiba Inu Core developers working towards developing its own metaverse known as "Oshiverse".
But how this will impact Shiba Inu price? Will Shiba Inu bounce more in this ending year? According to our prediction, Shiba  inu is not a meme token anymore. 
Proce of shiba inu can easily cut 1 or two zero out of its price with a Robinhood listing and will hit 1000 satoshi units easily. As thie  metaverse and burn process will take time, but it is confirmed that Shib's price  is going to jump soon in this month. 
Once this burn executes, the price of Shiba inu will increase exponentially. Many of our subscribers comment that they are not going to sell shib for the next 
5 years and hold millions of them because they believe in the potential of Shiba Inu. All of us want Shiba Inu to hit more heights.
How many you guys are holding?
Don't forget to list your shib holdings in the comment section below.  Let's praise the shib holder for trusting and believing the process.
With this, we have come to the end of the Article.
Before ending this, kindly note that prices of cryptocurrencies frequently change, so by the time you read this Article, it might have changed to a whole new value.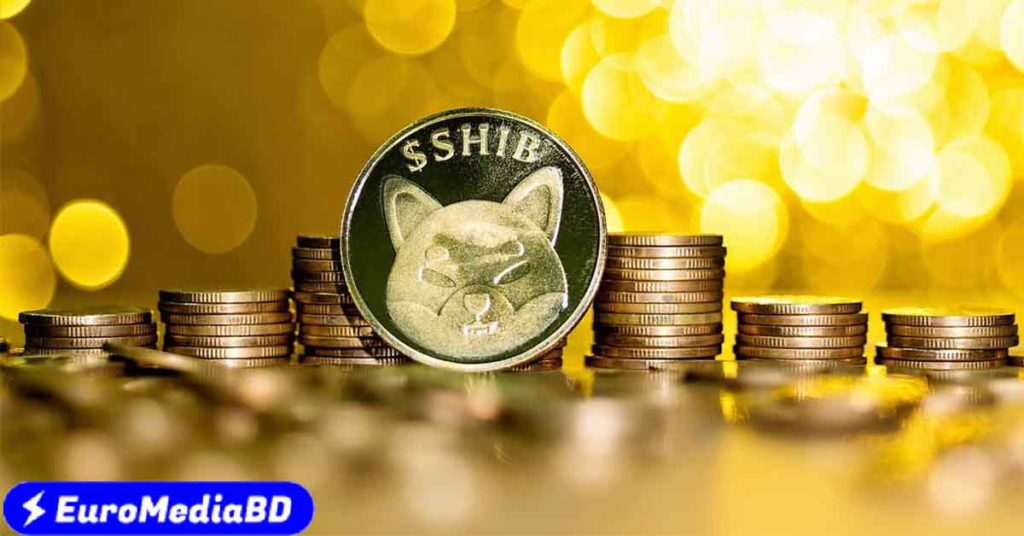 ---
Conclusion –SHOCKING Price Prediction for Shiba Inu Coin
Thank you so much for supporting Crypto and especially Shiba Inu, keep sharing the news with the Shiba army, and let's raise the shib price to the moon.
With this, we have come to the end of the article. Thank you for reading. 
Before ending this, kindly note that prices of crypto currencies frequently change, so by the   time you watch this article, it might have changed to a whole new value.
The information provided in this Article does not constitute investment advice, financial advice, trading advice, or any other sort of advice, and you should not treat any of the content as such.
Disclaimer: The content in this Article is for educational purposes only and hence should not be considered as financial advice. Do conduct your own due diligence and consult your financial advisor before making any investment decisions.